AN awesome damage system
AN awesome damage system
PAUL MAIDENS, EXPERT VEHICLE ARTIST
"An awesome game deserves an awesome damage system.
And why wouldn't you want carriages to smash the hell up?!"

ASSASSIN'S CREED SYNDICATE HOME
View the Image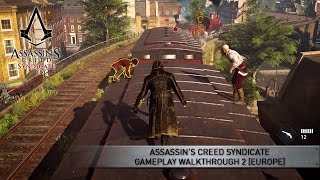 A "horse and Carriage" made in heaven
A "horse and carriage…"
TOM BOGGIS, GAME Designer
"It isn't every day that you get to design for a game as big as AC. And it isn't every project that your entire team decides to speak in Cockney rhyming slang..."
ASSASSIN'S CREED SYNDICATE HOME
View the Image